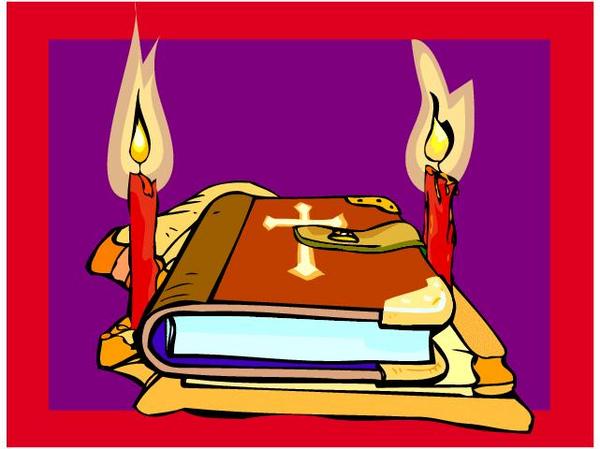 A Book of Remembrance has been produced for year-round display of the deceased loved ones of our parish. There are two copies, one for each of the churches in the parish.


Each month the page will be turned to display those who passed away that month, with the date of their death.

If you would like to have your loved one remembered in this way, please fill out their details on the forms provided near the books in church, so that name, month and date in capital letters are included (the year is not required).
Alternatively, to send an email to me, the WebMaster (Colin Spiller) with these details.


Both these books will be continually updated throughout the year so that new names can be added at any time.
The books were originally produced by Dennis Bristow, but he has found it difficult to continue, due to circumstances beyond his control. An alternative way has now been found to continue to update the books, so contributions are welcome once more!


A copy of the complete Book of Remembrance may be downloaded by clicking HERE.
This version of the Book of Remembrance was last updated on 28th May 2022.
Downloaded times since 13 January 2021



Anniversaries for June
2 Georgina Philpott
2 Horace Markham
2 Kazimierz Peplinski
4 Eileen & Snowy Stewart
5 Harold Sansbury
6 Alice Ickeringill
6 James Greenhorn
6 John Longbottom
8 Margaret Lena Deighan
9 Cedric Woolfenden
10 Mary Sorbitt
10 Victor James Price


13 Joseph McCausland
14 James F. Christie
15 Bernadette Mary Johnson
15 Frederick (Harry) Bristow
15 Leonard Timbrell
16 David Plowden
16 Mary Bowden
17 Alan Larkin
17 Richard Laurance Halpin
17 Ruth Catherine Crowther
18 Marie Lord
20 John James Price


20 Victor Dougherty
21 Bernard Markham
21 Ellen King
20 John James Price
20 Victor Dougherty
22 Bridget (Delia) Medley
22 Christine Hanney
24 Tom Senior
26 Ruth Catherine Crowther
27 Carmel Erangey
29 Sean Yates
30 Anne Kathleen Margaret Taylor