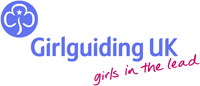 4th Cottingley Rainbows
For girls of 5 and 6 years old.
Meetings take place on Wednesday evenings at 6.00 – 7.00pm
Girls enjoy taking part in everything from crafting, playing games, baking, singing, completing badges and the occasional sleepover. More importantly, they make new friends with whom to share the fun.
For further information to 4th Cottingley Rainbows.
4th Cottingley Brownies
For girls of 7, 8 and 9 years old.
Meetings take place on Thursday at 5.30 – 7.00pm
Brownies is great fun and girls take part in all the same sort of activities that they have experienced in Rainbows e.g. playing games, doing badges, crafting etc. However, the programme is slightly more challenging and reflects their growing curiosity and independence. Throughout the year, there may be the occasional trip, walk or even a pack holiday. Pack holidays are great fun and usually last a couple of nights. They are held at WYNCHES in Burley in Wharfedale – a fabulous house and grounds belonging to our local Girl Guiding Association.
For further information contact Helen Williams: 07745 080462
4th Cottingley Guides
At 10 years old, girls are invited to move on to guides.
Meetings are from 7.15- 8.45pm on a Thursday evening. By this age, the girls are much more involved in planning their own weekly activities and they are encouraged to develop their planning and leadership skills.
There are still plenty of games and fun filled activities but the programme includes opportunities for guides to explore the world around them and develop skills that will last them a life-time.
A highlight of guides of course, is camping and the girls just love spending a couple of nights under canvas - making the outdoors their home.
For further information contact Julia Fikkert by phone 07887 765333 or
The national guiding website can be found at www.girlguiding.org.uk
N.B. Leaders are CRB checked and registered with the Girl Guiding Association, and there is also one or more trained first aider in each unit.
Register now !

Rainbows, Brownies and Guides have been meeting at church for over 12 years. During this time we have gone from strength to strength and (pre- pandemic) we were constantly running at full capacity. Therefore, if you are interested in registering your daughter, please think ahead as we do run waiting lists.
If you would like to VOLUNTEER as a leader or occasional helper at one of our guiding groups, please contact Julia Fikkert by phone 07887 765333 or